Pay n Play Betting: Best Pay n Play Sites with Betting on Sports
Explore the top Pay N Play sites and bookmakers to place bets online.
Updated on 1st August 2023
With a rapid rise in adopting Pay n Play system at regular gambling sites it was only a matter of time till the same system will be used by sports betting operators. As part of our analysis of the best Pay N Play casinos we also identify operators that offer online sports betting as part of their product.
We are certain that both dedicated sports bettors and everyday fans will find something beneficial to them in our list of the best sports betting sites with Pay N Play.
Apart from our main methodology and criteria checklist that we use to review and test online casinos we also look at specific features like best odds, sports events and tournaments coverage, and juicy bonuses tailored to bettors.
All of that is detailed for you below.
Best Sports Betting Sites with Pay n Play
Here are our top picks for sportsbooks that have Pay n Play technology in place:
Fast Bet sportsbook
Fast Bet – a dedicated sportsbook with all the benefits of instant payouts and top-ups of Pay n Play. Fast Bet provides top odds on a wide selection of sports including football, basketball, tennis, ice hockey, etc. There are also live betting odds available.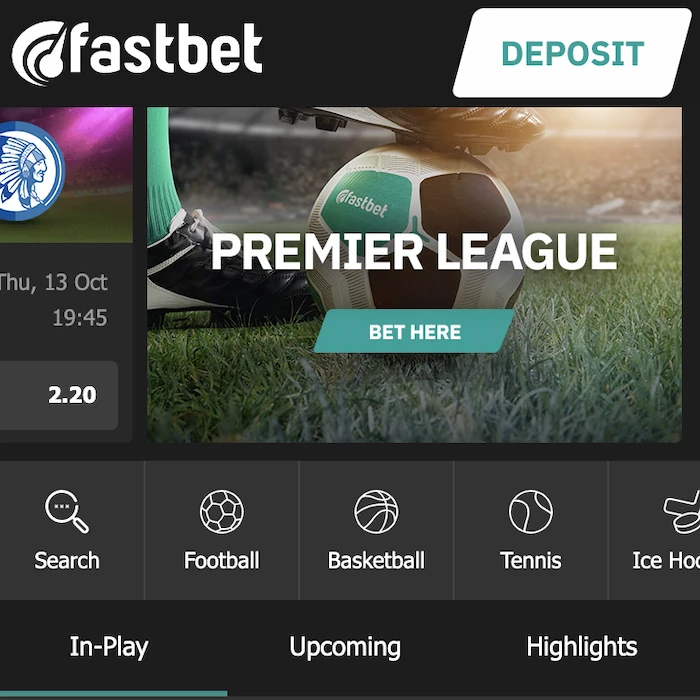 Combine instant deposits with a top notch selection of sports odds at Fastbet
---
No Account Bet sportsbook
No Account Bet – Pay n Play bookmaker with a dedicated section for sports betting. They have a solid sports games coverage with some of the betting available on live events.
On the downside, the sportsbook and casino are only available for Swedish players.
NoAccountBet sports betting section with live betting odds
---
ComeOn sportsbook
ComeOn – an all-round solid gambling site with Pay N Play in place that also has a separate betting section combined with live sports betting.
Despite the fact that the betting section is not the core product for ComeOn it has an extensive coverage of sports games and tournaments including betting on football, hockey, baseball, tennis, etc.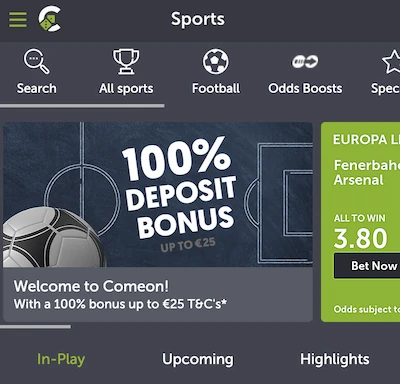 ComeOn betting offers a range of attractive bonuses for its users
---
Ninja sportsbook
Ninja casino&sportsbook – a well established casino brand that has a large odds selection on sports and esports events.
Their sports coverage includes all top tournaments across sports like football, basketball, tennis, hockey and even more niche sports like snooker, squash and darts. Live betting is available as well.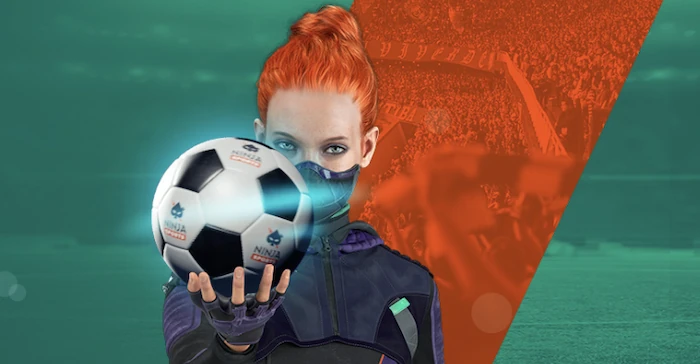 ---
Lucky sportsbook
Lucky casino&sportsbook – a solid gambling operator that provides great odds on sporting events from around the globe.
Lucky sportsbook coverage can be appreciated by new and professional bettors alike.
Lucky sportsbook is a combination of a hefty sign-up betting bonus & a solid odds selection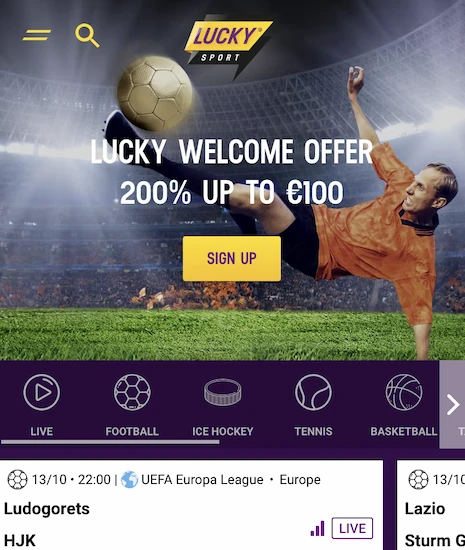 ---
Lyllo sportsbook
Lyllo casino and sportsbook – a promising new gambling operator with a separate sportsbook product. They have both solid live and pre-match odds on a ton of sports events.
It is a good option for betting on sports for Swedish bettors.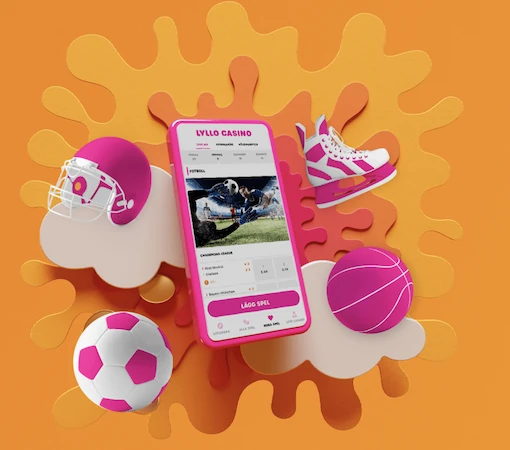 An all round gambling site with a sports betting product fit for all type of bettors
---
Here is our full comparison table of the Pay n Play bookmakers mentioned above:
---
How does the Pay n Play betting system benefit sports bettors?
The main benefit of the Pay n Play system for sports bettors is that it allows them to make instant deposits and withdrawals using their Bank ID without having to go through a lengthy registration process. It pretty much mirrors the same benefit for using Pay n Play gambling sites.
Having a streamlined registration and deposit processes Pay N Play betting sites make gambling experience for its users much more fun and easy-to-use.
Add Esports to the mix
Most Pay n Play sites will allow you to bet on major sporting events, such as football or basketball games, but there may also be some operators that add more niche sports like Esports to their offering.
🎮 For example, Fast Bet has a separate section with Esports betting lines available. They cover major international events for CS:GO, Dota 2 and League of Legends as well as occasional tournaments in less popular games like Starcraft or Rocket League.
At the same time, this coverage can not be called extensive.
🎮 No Account Bet has also good coverage for esports tournaments. Their overall game coverage is slightly better than the average one, as it includes not only games like CS:GO and LoL but also titles like Rainbow 6, Call of Duty, Overwatch, etc.
The downside here is that No Account Bet esports odds are available pretty much only to bettors in Sweden.
🎮 Ninja sportsbook has a large selection of betting markets for esports fans. Pretty much all of the top events across the whole professional esports scene are covered: League of Legends, CS:GO, Dota 2, Call of Duty, etc.
🎮 Lucky sportsbook has a ton of betting options for esports bettors. It covers all major tournaments across popular games like CS:GO, Dota 2, Call of Duty, Rainbow Six, Rocket League and more.
Even though it is not a dedicated esportsbook it has a perfect range of odds on esports events compatible with esteemed esports betting sites.
Bonuses and Promotions at Pay n Play betting sites
Sportsbooks that enable the Pay N Play system don't really differ from other esteemed betting platforms in that they also try to offer the same betting experience for its users.
Sports betting bonuses and promotions are a great way to attract new bettors and keep existing ones happy.
Some common betting-specific bonuses include free bets, boosted odds, risk-free bets, and promo codes. Pay n Play sites also use regular casino promotions like money back offers (cashbacks) and deposit match bonuses as a way to attract bettors. So, the same 'classic' bonus might be applicable for online betting as well.
Check our guide on Pay n Play casino bonus features to get more insights on regular gambling promotions.
Free bets
Free bets are usually given as a welcome bonus to new customers, or as part of a promotion to existing bettors. They allow you to place a bet without using any of your own money, so if you win you get to keep the winnings but if you lose you don't lose anything from your own pocket.
These types of betting offers are usually given once a week. There are also terms and conditions applied to each offer that can differ from one operator to the other.
Boosted odds
Boosted odds (also, Enhanced odds)offer bigger payouts than normal on certain markets or events. For example, a sportsbook may offer enhanced odds of 4.20 on the winner of a Premier League match,, when the usual odds would be 3.50.
This gives users better value for their money and can encourage them to bet more often.
Risk-free bets
Risk-free bets are another type of bonus which allows you to place a bet without risking any of your own money. If you lose the bet then the bookmaker will refund your stake, up to a certain amount.
This means that even if you lose you don't end up out of pocket, making risk-free bets an attractive offer for many bettors.
Money back offers
Money back offers give you your stake back if certain conditions are met. For example, some bookmakers offer money back if your horse finishes second in a race, or if there is a goal scored in the last minute of a football match.
These offers can create great value for customers and make betting more exciting.
Sportsbooks promo codes
Some Pay n Play sportsbooks can use promo codes as part of their sign-up offer or as a promotion for existing bettors. Promo codes are activated on sign-up when you can enter the code and unlock the promotion associated with that promo code.
In most cases these are free bets offers. The same way it works for ongoing promotions where you can enter the promo code in your account and trigger the offer.
As with any betting offer don't forget to double check the terms and conditions for the offer before activating it.

Let's look at specific offers that Pay n Play sportsbooks from our list offer to their users:
👉 ComeOn has several great offers for bettors all combined with Trustly instant payouts
100% Welcome Bonus up to €25 applicable for sports betting as well
Boosted Odds on combo bets
10 Euros free bets each week
👉 Ninja casino betting section has some offers tailored for bettors:
Up to 100% Bonus as Combo Boost
Up to 100% Bonus Code for specific international events like Champions League
👉 Lucky sportsbook provides a sign-up bonus on sports betting of 200% match up to 100 Euros.
👉 Sportsbook at Lyllo casino offers a sign-up free bet type of bonus match of up 100 SEK.
👎 Fast Bet has no specific bonuses or offers for sports betting
👎 No Account Bet has no specific bonuses or offers for sports betting
Regional Online Betting Sites
Most of the Pay n Play bookmaker sites that provide online betting have some restrictions depending on the country of your residence. Before trying to bet on any gambling site please be sure to check if it is available in your country.
For additional comfort we have detailed which countries are available for Pay n Play Betting sites in our list.
Fast Bet bookmaker – available for bettors in Finland, Sweden, Estonia
ComeOn sportsbook – available in Finland, Sweden, Norway
Betting on sports at Ninja casino – available in Estonia and Sweden
Betting on sports at Lucky casino – available in Germany, Sweden and Finland
No Account Bet betting – available for Swedish sports bettors only
Betting on sports at Lyllo casino – available for Swedish sports bettors only
The final word on Pay N Play Betting
Finding good betting sites might be a daunting task considering the fact that you need to factor in a lot of criteria into your decision process. With the introduction of the Pay N Play system by Trustly some major concerns about the security of betting were lifted.
With our recommended sportsbooks you can bet online legally and safely and enjoy the benefits of the Pay n Play.
Take your time exploring our reviews for some of the top betting operators. They will help you make a final decision as a bettor.
---